Hello gentle readers, and welcome to the SwitchArcade Round-Up for February 26th, 2019. Today we've got news of some nice titles set to bloom in May, a review of a new release, summaries of all of the other new releases, and details of the latest sales. It's a busy Tuesday and we've got a lot of ground to cover, so let's get to the action!
News
Capcom Unleashes Some Classic 'Resident Evil' on the Switch on May 21st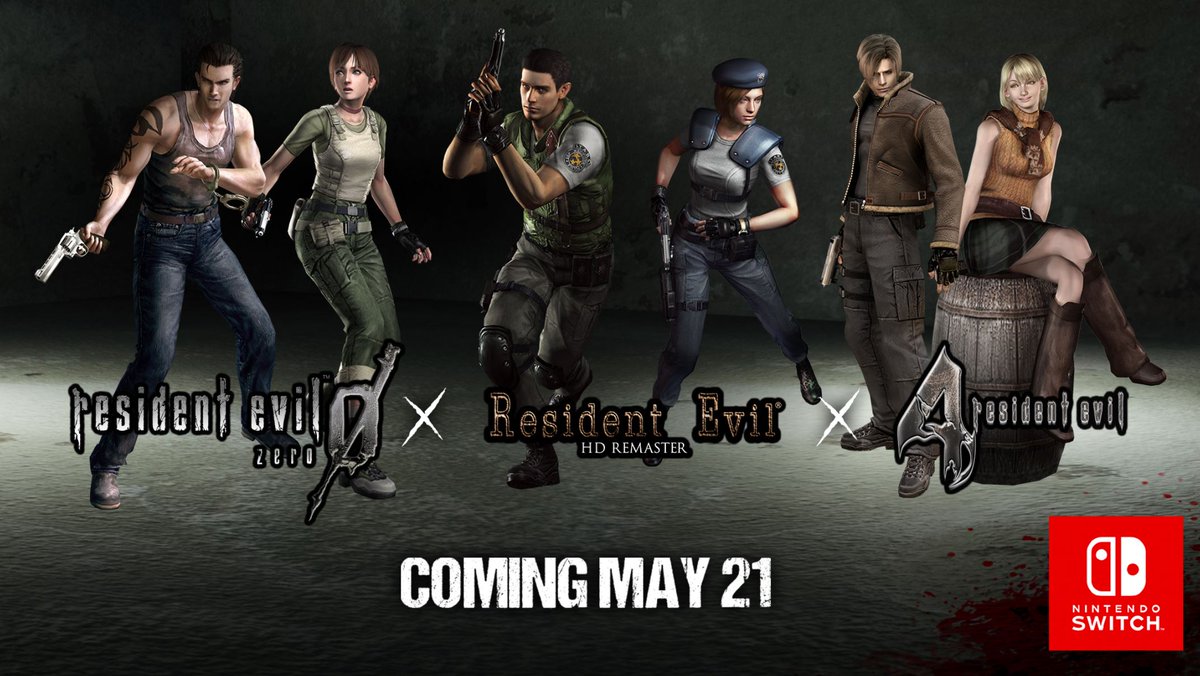 We've known for a little while about Capcom's plans to release some of its older Resident Evil games on the Switch, but no one was quite sure of the exact release dates until now. And it turns out that all three of the planned games will be coming on the very same day. Resident Evil 1 Remake, Resident Evil 0, and Resident Evil 4 will all be available digitally on May 21st. Resident Evil 1 Remake and Resident Evil 0 will also be available at retail in the Resident Evil Origins pack, but as usual, only one game will be on the cartridge, with the other provided via a download code. Unfortunately, Japan won't be coming to the rescue this time as there are no physical versions of Resident Evil 4 or Resident Evil 1 Remake planned for the region.
'Saints Row: The Third – The Full Package' Arrives May 10th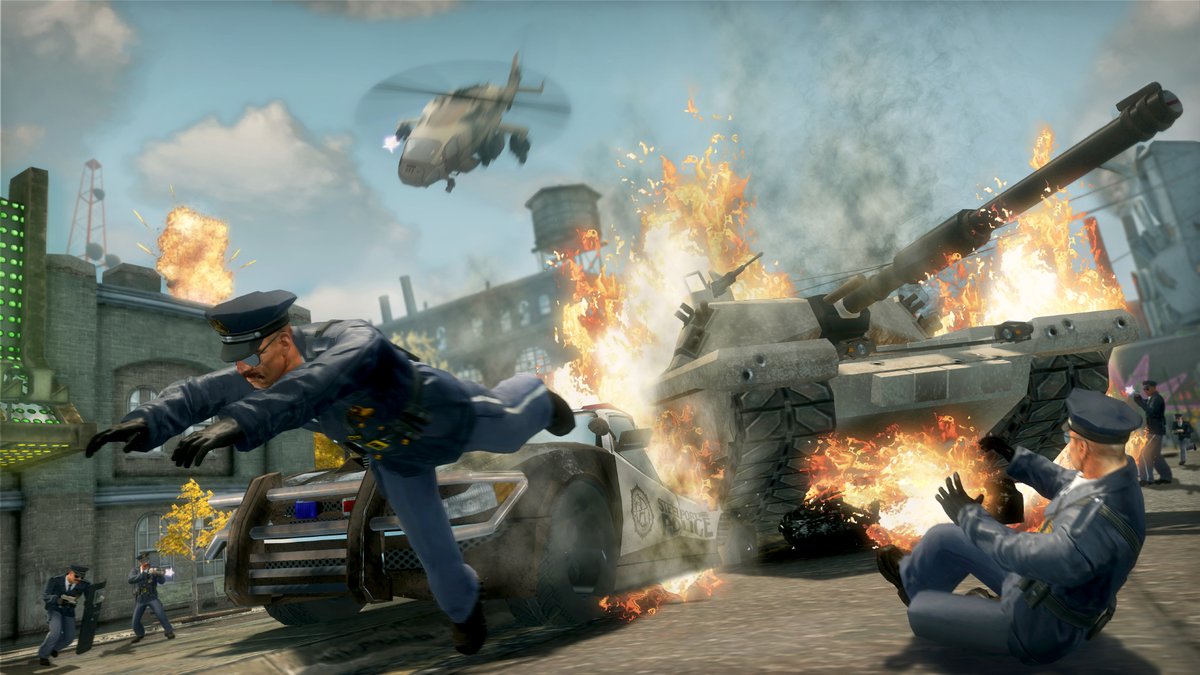 The Resident Evil games aren't the only adult-oriented re-releases hitting the Switch in May. Publisher Deep Silver announced that Saints Row: The Third – The Full Package would be coming to the Switch, but you know, announced Saints Row games and Nintendo platforms have a bit of a history. But on May 10th, dreams will become reality. A Saints Row game will actually come to a Nintendo platform as planned, and it's a pretty good one, too. Open world mayhem with more inside jokes and pop culture references than you can shake a … well, that's not a stick but I won't say what it is, at await all those who visit the Saints gang a couple of months from now.
Reviews
Rad Rodgers: Radical Edition ($29.99)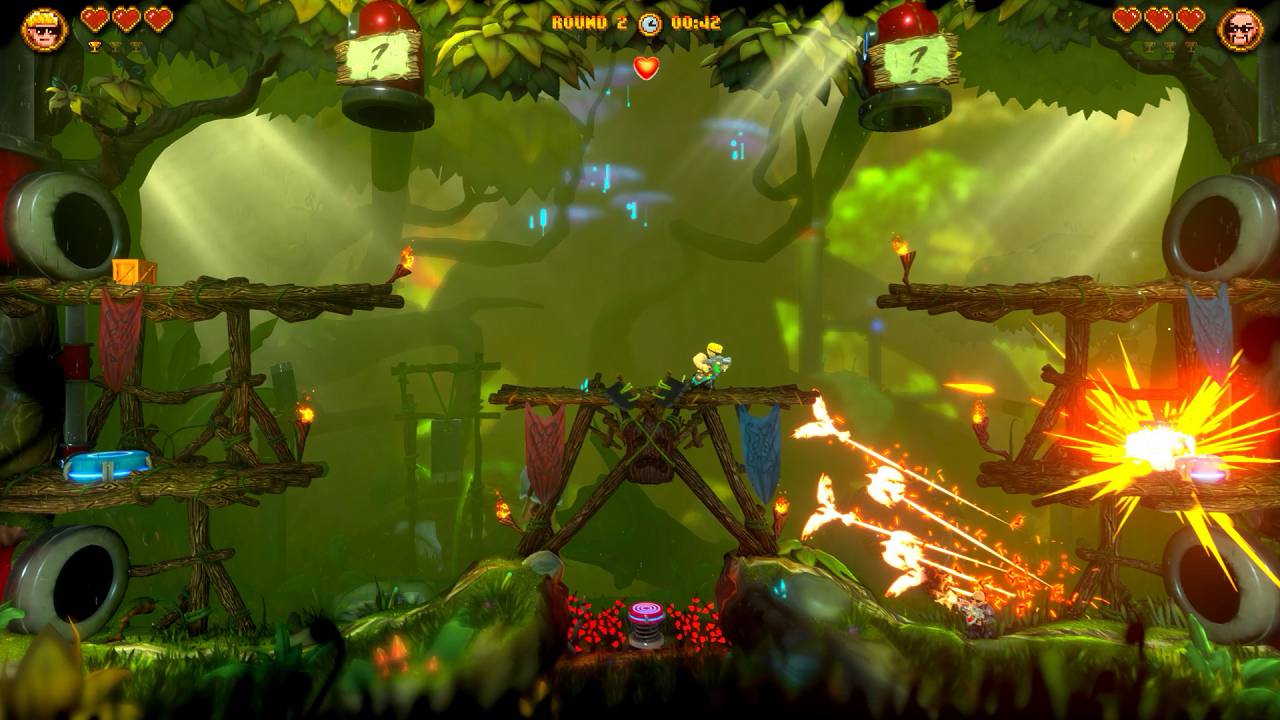 This could be a 'me' problem, but I'm not entirely sure what Rad Rodgers really wants to be. On the surface, it says it's a throwback to the good ol' days of DOS platformers like Commander Keen, the pre-3D Duke Nukem games, and Jazz Jackrabbit. And yes, I can sort of see that. There's a certain level design sensibility to those games that is at least vaguely recognizable here. It also kind of seems to want to parody those games, though, with its fourth-wall breaking sense of humor and how heavily it leans into 80s/early 90s slang. Then again, it seems to have the over-the-top crassness of Duke Nukem 3D on its mind, too. And yet instead of going with a pixel-art style, it's kind of just mid-range modern polygonal graphics.
I could pull out more details, but my point is that this game is just all over the place. It is absolutely to its detriment. Even in terms of its mechanics, Rad Rodgers throws in a lot of weird curve balls while failing to properly land its core action-platforming segments. And I get that these too are references, but references don't fully compensate for dodgy gameplay. I could live without the pinball if it meant a little more fine-tuning was done to the collision detection. You can leave out some of the level elements if it resulted in the ones that were left in working better. I don't know. I guess I'm more disappointed than anything else. All of the bits are here to make a really good game and instead it ends up being decidedly average.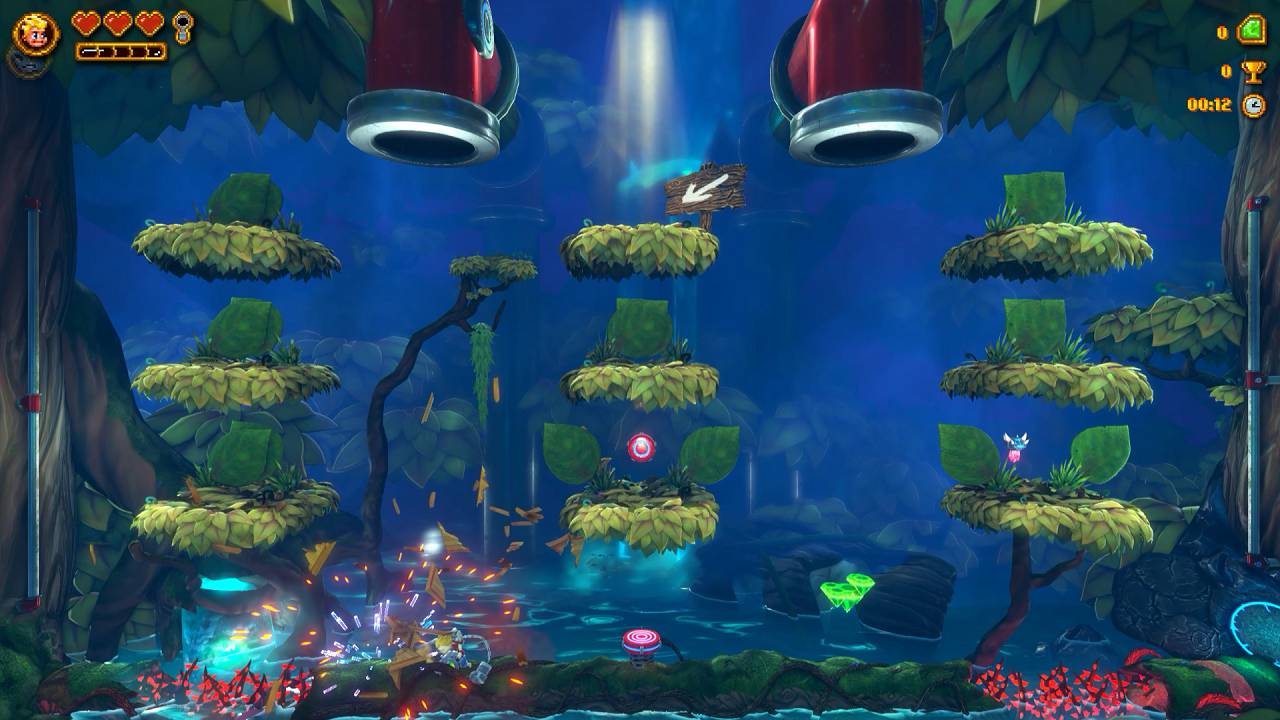 The premise here is that you are a badical 90s kid who gets sucked into his video game one night. He's supported by his now-living console Dusty, who is voiced by Duke Nukem VA Jon St. John and generally likes to spit out language that would make a sailor blush. You'll travel through a variety of levels, searching out four pieces in each stage that allow you to move on the next. The levels are fairly large and full of stuff, so you really have to explore carefully if you want to find it all. This is sometimes a difficult job because the game's visuals are a little hard to read in places, leading to all kinds of unhappy outcomes. The whole thing wraps up in a few hours, so it thankfully doesn't overstay its welcome.
In general, the gameplay has you running, jumping, and shooting your way through levels. Sometimes Rad Rodgers mixes things up by having you take control of Dusty in little "glitch" levels, or by having you play pinball, or maybe hop around on a pogo stick because Commander Keen did that. While it's nice to have stuff to break up the often-monotonous task of scouring levels for doodads, these side diversions aren't very enjoyable or properly fleshed-out. The game is absolutely at its best when you're engaging in the normal gameplay, no matter how drawn out it can be. It's quite competent at the shooty bits, and the platforming mostly works as it ought to.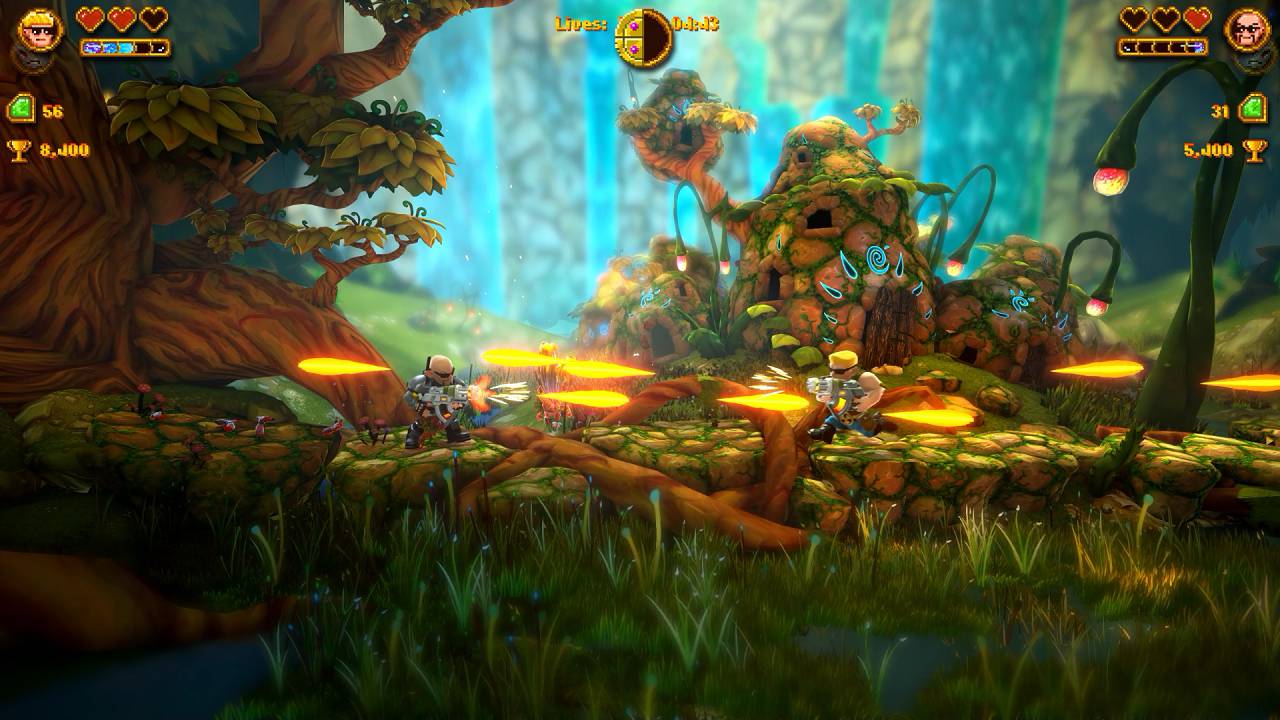 One cool feature is that you can find other playable characters hidden throughout the game. Naturally, Duke Nukem is one of them, and wouldn't you know it? We have a Jon St. John right here to do his lines. You can also find Lo Wang from Shadow Warrior, and Shelly Harrison from 2016's Bombshell. Beyond the familiar faces, there are other playable characters that are more or less original to this game. It's cool to see the classic characters back in action, and each of these unlockable heroes even has their own unique special move. Putting Duke's mighty boot through enemies is clunky as heck with this game's odd collision detection, but darned if it doesn't feel awesome anyway.
Sadly, such euphoria is short-lived. After a few minutes of messing around with each new character, you'll probably barely notice them anymore. After that, it's back to business as usual, such as it is. Back to trudging through overly-large levels trying to spot traps, enemies, and items against overly-busy backdrops. Back to dealing with fussy hitboxes and an onslaught of obnoxious humor. Back to a game that may not be bad on the whole, but certainly isn't of much note, either. And I'm not sure any amount of F-bombs, Easter Eggs, or cameos can salvage that.
SwitchArcade Score: 3/5
New Releases
Warhammer Quest ($29.99)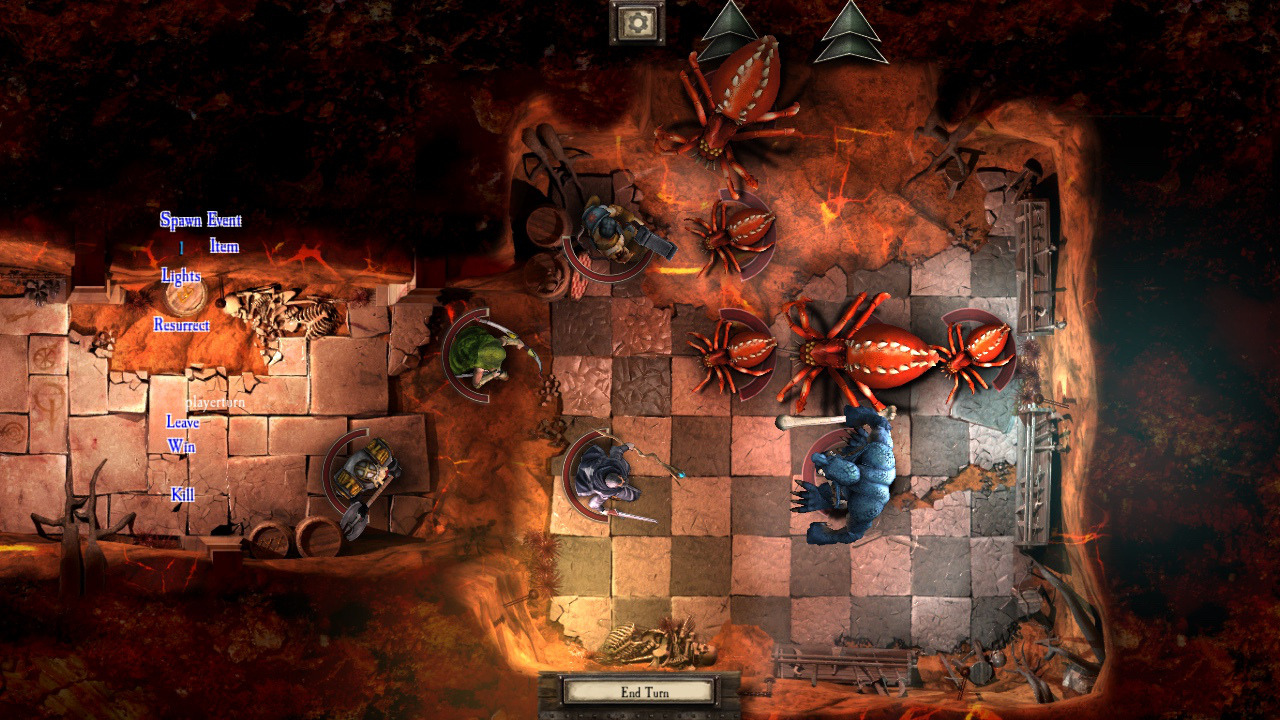 SwitchArcade Highlight!
Well, this should be a familiar sight for most regular readers of TouchArcade. The classic board game conversion from Rodeo Games is now available on Switch in enhanced form, and it's just as great a game as ever. Warhammer Quest's blend of accessible strategy and RPG elements is quite compelling, and the larger upfront price means you don't have to worry about piecemeal purchases down the road. Probably not a lot here for those who exhausted the mobile version and all of its extra bits and bobs, but if you're coming to the game for the first time, this is a pretty good option.
Trials Rising Standard Edition ($24.99)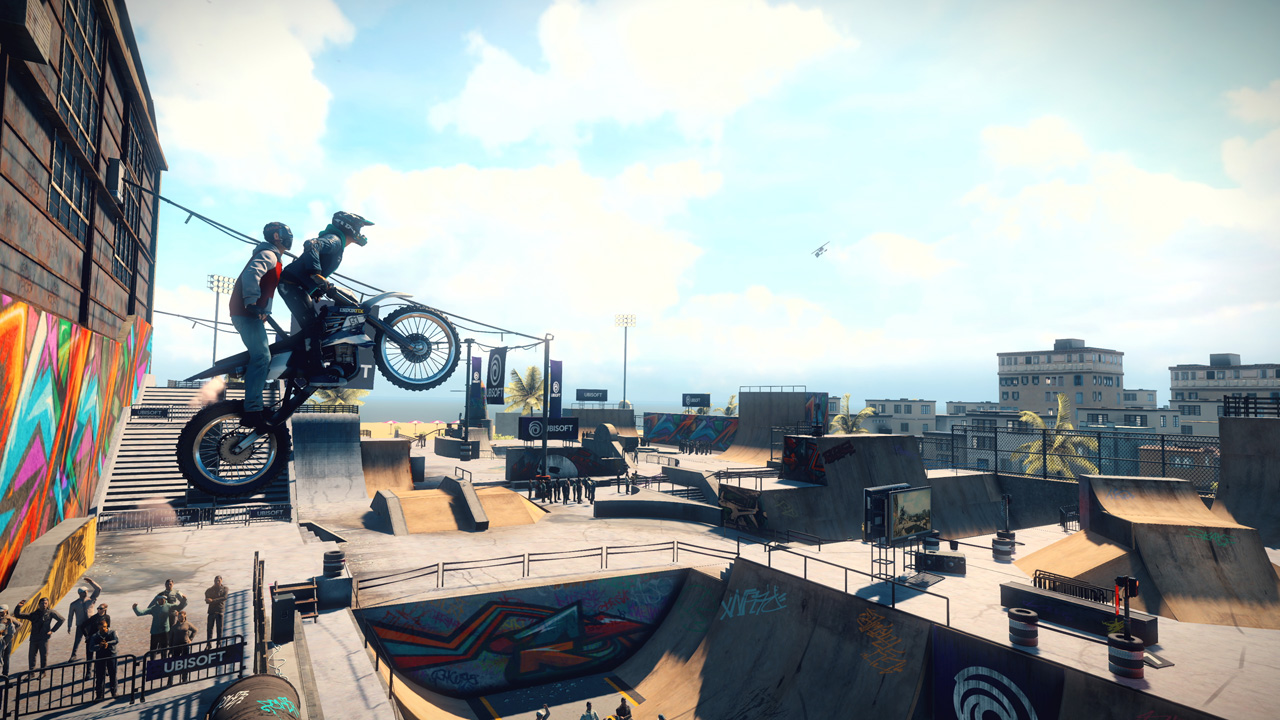 SwitchArcade Highlight!
The classic stunt bike series makes its Switch debut in Trials Rising. Now, I'll level with you, friends: if you want to play this on your TV and have a more powerful console, you're probably better off picking this game up for those platforms. But if all you have is a Switch or you really want that portable play, this isn't terrible. The biggest problem with it is the framerate, which is locked at a reasonable 30 fps when the system is docked but is far more unstable on the go. Nevertheless, I still find it quite playable. Those who are sensitive to framerates may want to try out the "Beta" first to be safe.
The LEGO Movie 2 Video Game ($39.99)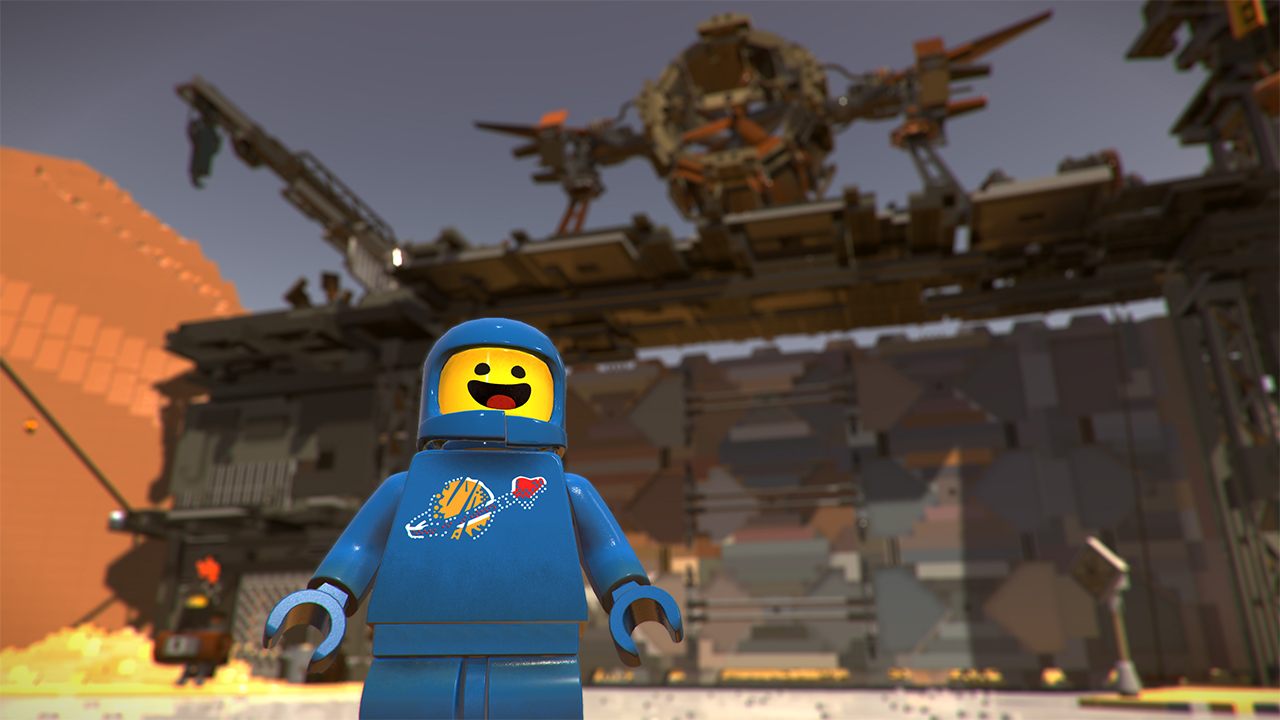 There's not a lot to say about any given new LEGO game release. You know what they're about by now, and you probably know if you like them or not. If this follows other LEGO releases on the Switch, it's probably a little buggy and will see a major price drop within a couple of months, but if you really love The LEGO Movie or just need your LEGO game fix, you'll find what you're looking for here. Join Emmet and friends as they go on an interstellar journey to rescue the rest of their group from the alien invaders that attacked them. There are plenty of level themes and a ton of characters to unlock, including Batman, Benny, and more.
Skyhill ($14.99)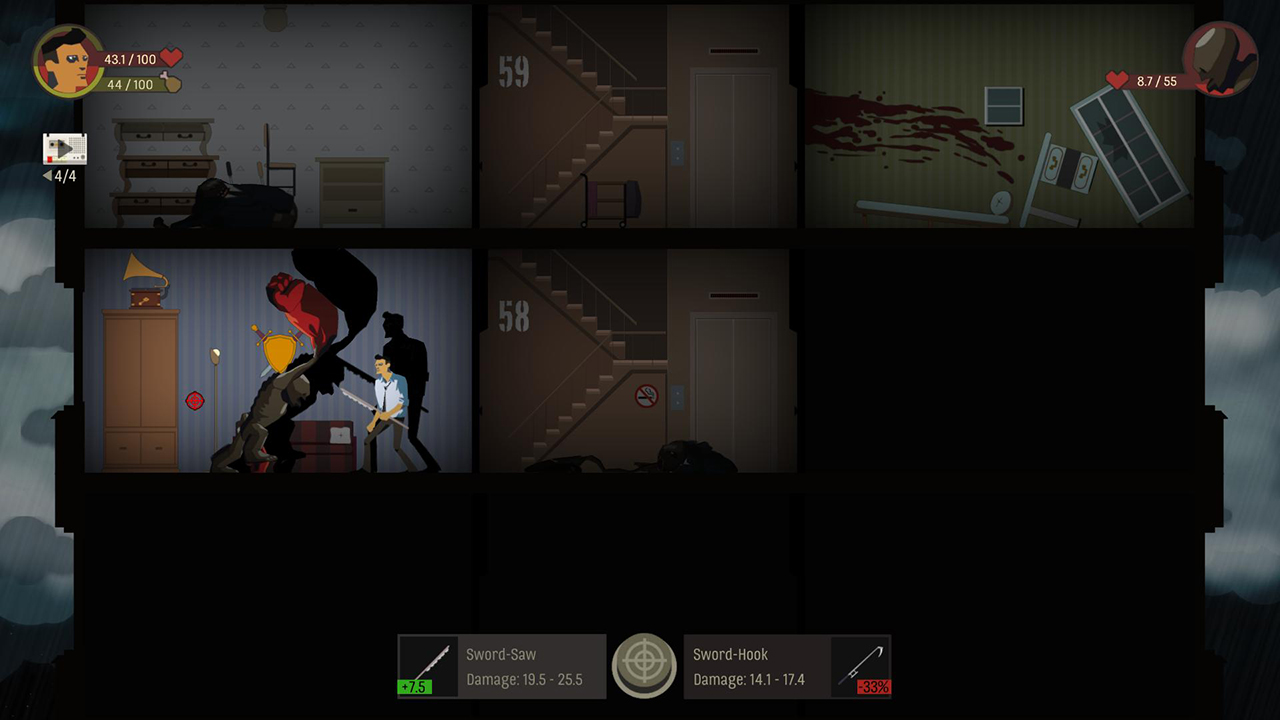 I suspect a lot of people who got hooked on Dead Cells are hitting the point where they may be looking for something new to play. If that's you, then Skyhill may well catch your eye. While I'm not going to tell anyone not to buy it, I personally found this game to be a bit on the dry side as far as Rogue-inspired games go. The presentation is certainly stylish, and it's genuinely scary at times if the conditions are right, but there's just something about it that makes me want to stop playing even when I'm part of the way through a fairly successful run. That's not to say it lacks challenge, because if anything it might be a little too frustrating. But somehow the pieces just didn't add up for me. Maybe you'll have a better time with it, though.
RemiLore ($39.99)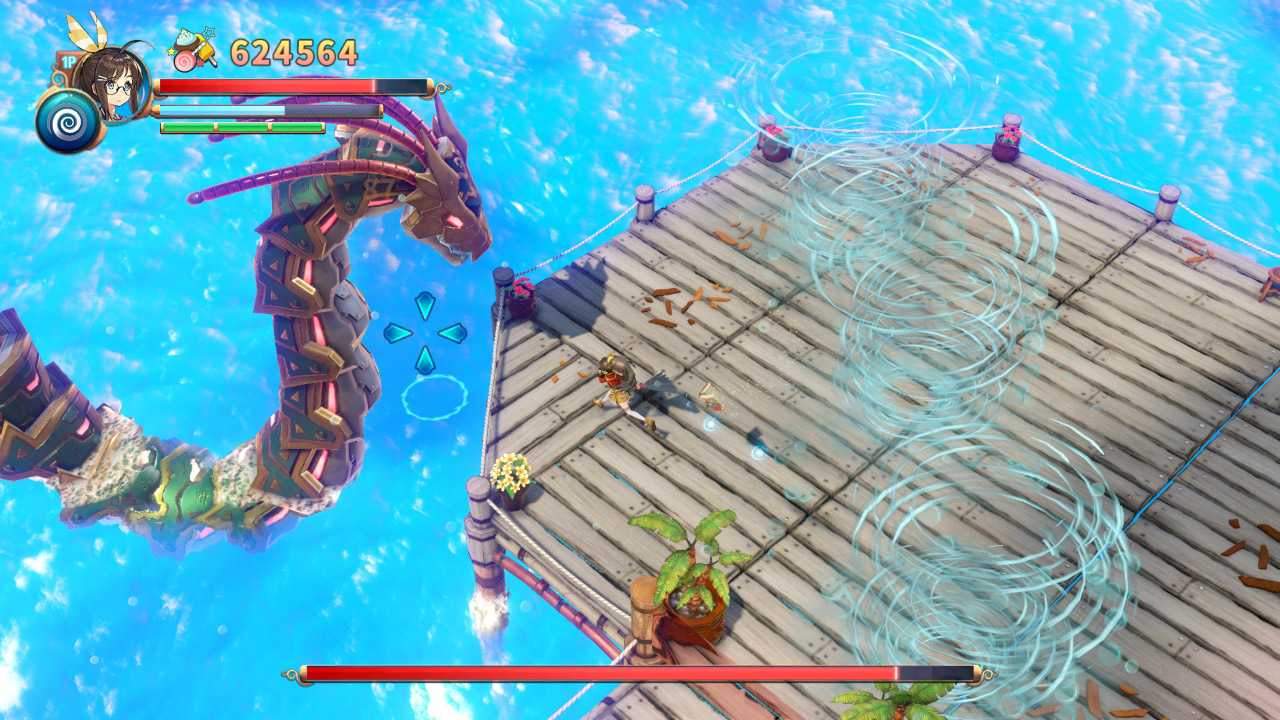 SwitchArcade Highlight!
Have you ever played Diablo and wished it was a whole lot more colorful, cute, and silly? Um, well, maybe not, but if you did, you might take a liking to RemiLore. It's a hack-and-slash dungeon crawl through brightly-colored worlds starring a high school girl who wields weapons like balloon swords, scissors, and field hockey sticks. You can go it alone or take a friend along in two-player co-op, and there are tons of collectible weapons and unlockable things to get as you play through the game. It's a little on the fluffy side, but I feel like that's a nice change from what we usually see in this genre. I'll have a full review of this one in the next couple of days, but for now I'll say that I rather like it.
Rad Rodgers: Radical Edition ($29.99)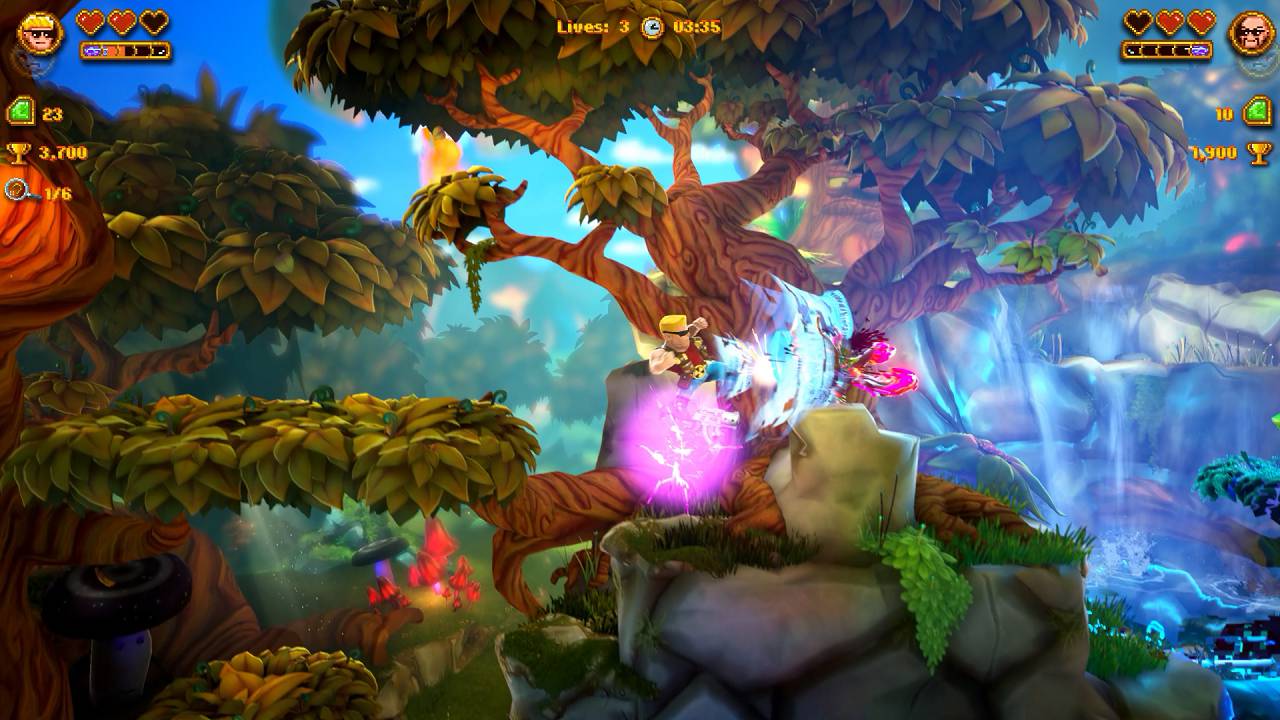 This game is billed as an homage to old DOS platformers and in some ways it is, but I think it feels like it's own thing where it counts. Unfortunately, that's not necessarily a good thing. I kind of appreciate what it's going for and it's great to see the familiar faces that can be unlocked and played with, but too many rough edges leave the game as a whole feeling a bit so-so. I think a person could have some fun with it, but I think you're just as likely to find it dull. The humor throws a lot of mud at the wall but tragically little of it sticks. But if you've already read the review a little ways up the page, you probably know all of this already.
Sales
There are only a handful of new sales at the time of writing this, but they're all pretty good games. As far as the outgoing sales go, this is your last chance to grab Undertale for under ten dollars. It will certainly be on sale again in the future, but who knows how long you'll have to wait. With Deltarune out this week, you'll probably feel the itch to revisit its predecessor, so best to grab it at a good price, no?
New Games on Sale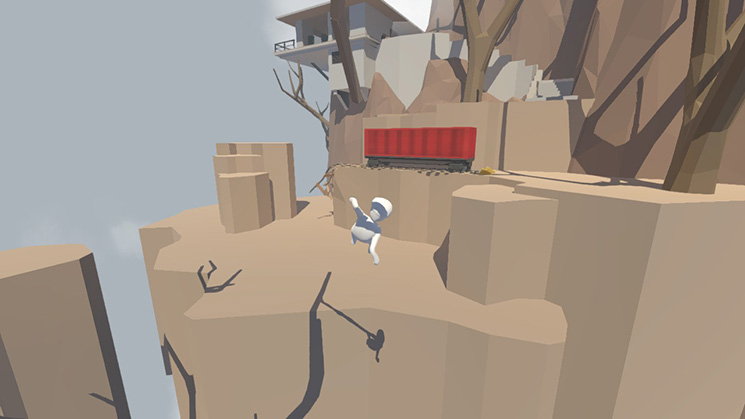 Human: Fall Flat ($7.49 from $14.99 until 3/12)
Tesla Vs Lovecraft ($8.24 from $14.99 until 3/4)
The Flame in the Flood: Complete Edition ($7.49 from $14.99 until 3/12)
Sales Ending Tomorrow, Wednesday, February 27th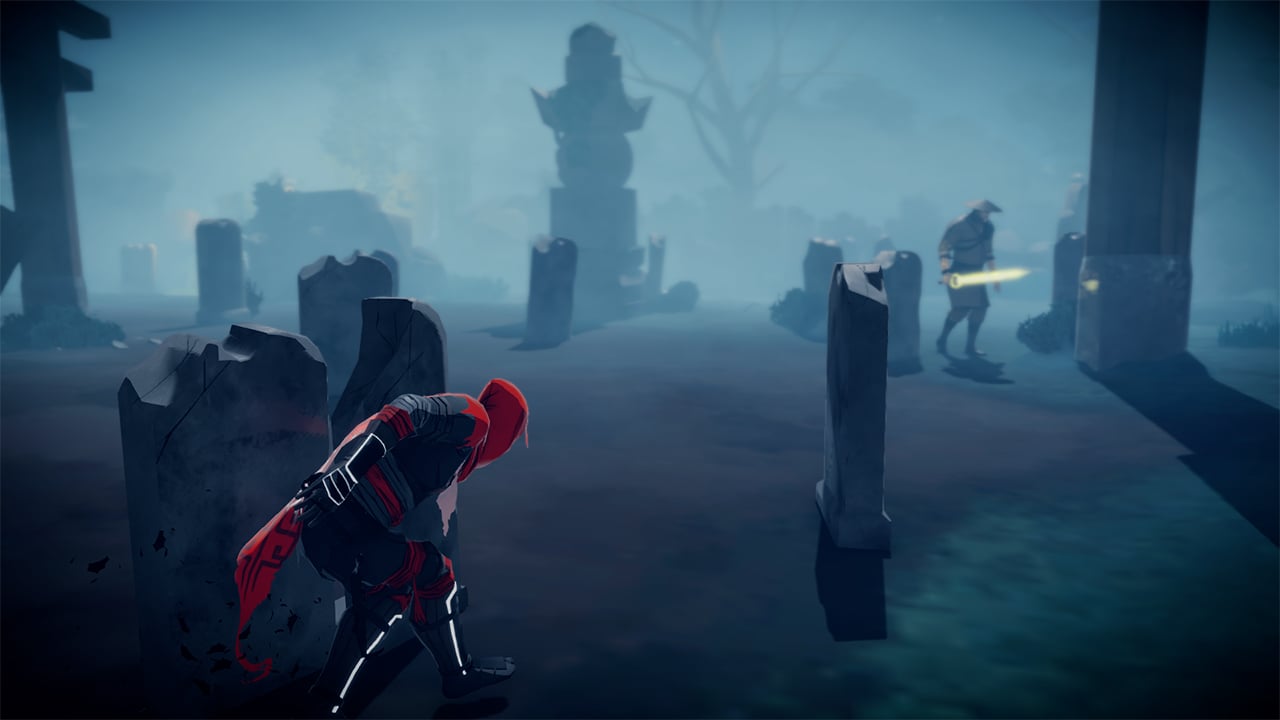 Aragami: Shadow Edition ($26.99 from $29.99 until 2/27)
Behind the Screen ($7.99 from $9.99 until 2/27)
Calculation Castle: Addition ($4.99 from $9.99 until 2/27)
Calculation Castle: Division ($4.99 from $9.99 until 2/27)
Calculation Castle: Multiplication ($4.99 from $9.99 until 2/27)
Calculation Castle: Subtraction ($4.99 from $9.99 until 2/27)
Destruction ($7.99 from $9.99 until 2/27)
Glass Masquerade ($9.59 from $11.99 until 2/27)
Odallus: The Dark Call ($9.59 from $11.99 until 2/27)
Oniken: Unstoppable Edition ($7.99 from $9.99 until 2/27)
Quarantine Circular ($4.79 from $5.99 until 2/27)
Undertale ($9.99 from $14.99 until 2/27)
That'll wrap things up for today's SwitchArcade Round-Up. Check back tomorrow for a review of another of today's releases, along with the usual news, new release summaries, and sales information that you all know and love. Are you grabbing any of the games released today? Feel free to comment below and let me know what you're playing on your Switch this week. As always, thanks for reading!
from TouchArcade https://toucharcade.com/2019/02/26/switcharcade-round-up-rad-rodgers-radical-edition-review-resident-evil-games-coming-to-switch-trials-rising-and-warhammer-quest-out-now-todays-new-sales-and-more/