2019 has been a very interesting year for PlayStation and not exactly in an exclusively positive way. It hasn't been an awful year by any stretch of the imagination, but it certainly wasn't like 2018. Was it a downgrade? In some respects, it was. In others, it has greatly improved and paints a wonderful future for the PlayStation brand. Haphazard corporate restructuring and drama sounds the alarm for some gamers and industry pundits. Smart business decisions and unique games overshadow that negativity with abundant optimism. However, with the looming shadow of the PS5 in the horizon, the ultimate question must be asked: is Sony ready for next-gen?
Like our last two articles of this kind, we break-down and analyze four aspects of what a console manufacturer or game publisher has achieved for the year. This time, I'll do things a little differently. For first-party support, I will now focus on how the company marketed them as it applies to the same subject. As a result, Market Presence will be renamed to Business Decisions, wherein I talk about what the company did outside of game publishing and how that helped or harmed them. Consumer Relations will be renamed to Public Image, where I will discuss how gamers view the company and how it could improve. Finally, I discuss Future which is self-explanatory. Got all of that? Good! Let's ride!
First-Party Support
You can make the argument that 2019 pales in comparison to 2018, and you'd make a solid point. Sony's premiere first-party exclusives are Days Gone, Dreams (early access), Concrete Genie, MLB The Show 19, MediEvil, Blood & Truth, and Death Stranding. Not as bombastic or hype-inducing as 2018 with the two juggernaut games (God of War and Spider-Man) overshadowing Days Gone and Death Stranding respectively. Death Stranding is not a game designed for the mainstream as either God of War or Spider-Man were. Both of those games broke records for PlayStation and 2019 isn't really doing that. Sales, of course, are not indicative of quality. However, quality has also taken a drop from 2018.
Days Gone, while not a horrible game by any stretch of the imagination, certainly shows signs of coming from a rusty development team. Sony Bend hasn't produced a console game since 2007, nor have they ever made a game of this ambition. They also have not proven themselves to be in the same league as Santa Monica Studio or Naughty Dog, and Days Gone did not necessarily elevate Sony Bend to that level. That being said, having played 20 hours of the game myself, Days Gone is very much a solid B-tier game. The gameplay is reminiscent of Uncharted and the narrative when Iron Mike is introduced gets pretty compelling. It's bloated, but a worthwhile game you should check out. 
Unfortunately, the flaws in the game are abundantly clear. Glitches are easy to encounter, though mostly minute. The difficulty spikes are incoherent. I often get stuck in some missions because of poor balancing between the enemy designs. The controls are sluggish, sometimes to your own detriment. The UI is awkward. The missions are 40% filler content. The frame rate is playable, but inconsistent. I could go on, but you get the gist. Despite its flaws, I recommend giving it a try at a discount price. Once you get used to the controls and missions, you can find yourself enjoying the game considerably. It's relatively impressive, too, given the fact Sony Bend never made a game of this size. It honestly makes sense that Bend bit off more than they could chew, but I can see them get better at their craft. 
Death Stranding isn't without controversy. In fact, some critics sharply admonished the gameplay as it mostly revolves around traversing around the landscape and delivering packages. The first ten hours is considered the least interesting portion of a nearly 50 hour game, which can turn off many gamers. On the other hand, walking is surprisingly chock full of various systems to keep track off, such as balance, terrain environment, and your baby's distress levels. Having played about 15 hours of the game, I find the game considerably addictive and rewarding to play. Receiving positive remarks from NPCs and likes from players brings a smile to my face in spite of the desolate world the game represents. I don't recommend it, but if you want to try it out, I won't stop you.
As for the smaller games, Concrete Genie is a wonderfully nifty adventure game. It hasn't made any sales news, but PixelOpus has yet to shut down. I enjoyed Concrete Genie quite a bit. MediEvil is a competent remake of an albeit antiquated 1998 game. This has sold considerably well in Europe, charting in the top 3 in the region at launch. It's great to see a once dormant IP receive a successful launch. It paves the way for sequels in the future and I hope Sony capitalizes on it. PSVR has gotten a healthy amount of attention from Sony's first-party support, with Blood and Truth being London Studio's big title for the system.
It's not a landmark year for Sony like 2018 which had two record-breaking games, but it's far from a bad year. It's a solid year, but it will be one people would overlook when reminiscing this generation. Death Stranding will certainly help, but Days Gone and the rest would be left on the wayside. This is one of the few years where other aspects of the business outshined Sony's first-party output. Case in point, I'll give first-party support a lower score compared to previous ones: a 6/10. It's nothing that would damage the brand, but it wasn't largely beneficial either. It was just…okay.
First-Party Support: 6/10
Business Decisions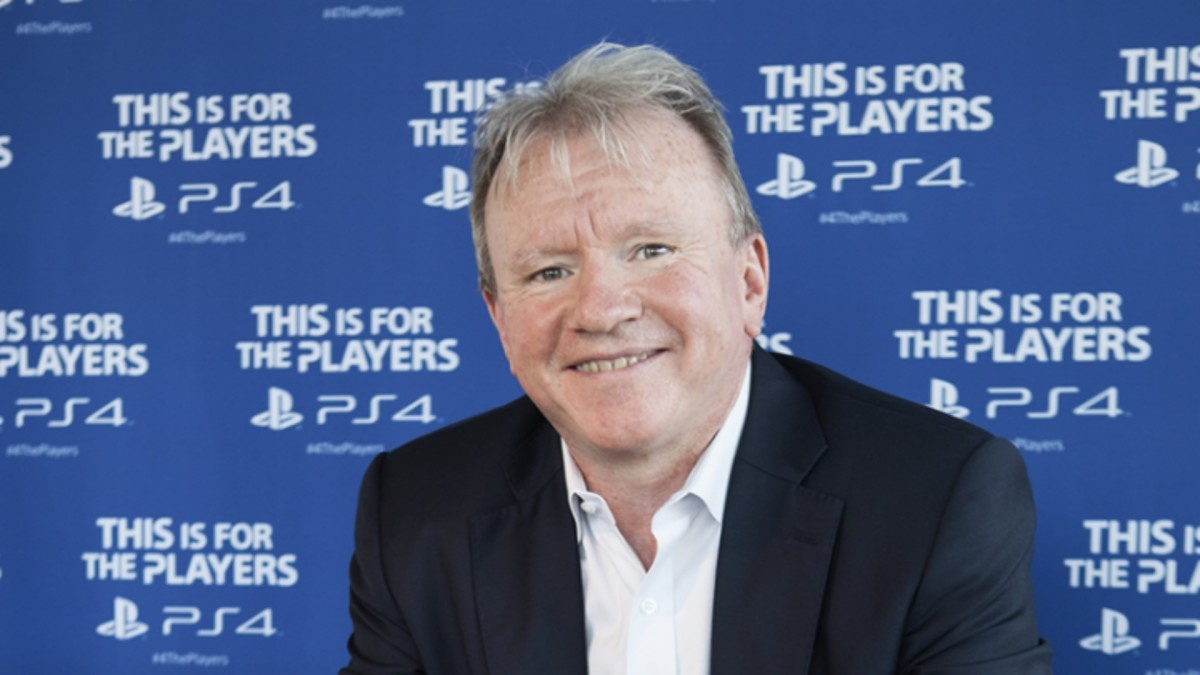 Sony Interactive Entertainment (SIE) President Jim Ryan
Now, this is a fun topic. Leadership departures, presentation and event cancellations, different strategies, and significant updates to services defines Sony's business affairs. Shawn Layden? Gone. Jim Ryan? Head of Sony Interactive Entertainment, abruptly replacing John Kodera.  Basically, the entire corporate wing of PlayStation is completely different for 2020, a pivotal year for the company. I won't get into the future yet, but it's hard not to think about it. Well, Jim Ryan has lead the company all of 2019, so what happened under his tenure? A lot.
Cross-play has finally been taken care of after a hefty bout of criticism directed at Sony. Fortunately, both name changes and cross-play have been fully implemented to PSN, two highly requested features. While Sony exhibited reluctance to enact on those policies, PSN itself was ostensibly ill-equipped for such features and thus structural change was needed. Gamers can argue that PSN needs more work and Sony seems to agree as they teamed up with Microsoft to utilize their Azure platform. Azure is the same technology that Microsoft uses for Xbox Live, which is considered a superior platform. This is also beneficial to PlayStation Now, which heavily relies on the cloud to function.
Sony Corporation CEO Kenichiro Yoshida shaking hands with Microsoft Corporation CEO Satya Nadella.
Speaking of PlayStation Now, Sony is finally being aggressive with it! Slicing the price in half, adding highly-valued titles on a monthly basis, and launching a rejuvenated marketing campaign. Jim Ryan basically pressed the reset button and hit the ground running and it's exciting to see Sony become aware of the environment they're in. With Project xCloud and Google Stadia making a ruckus, it makes sense to use their brand identity to effectively hook people into subscribing to their service. The best thing about this (for them, at least) is that it's working! PlayStation Now subscribers surged 30%, surpassing 1 million paying subscribers just a month after this radical shift.
It's not quite all sunshine and rainbows as PlayStation Vue is getting shuttered in January 2020. Though, you can't really blame Sony as the video streaming market is historically hostile at the moment as the streaming wars are ramping up. Sudden leadership changes also evoke a layer of obscurity concerning the ins-and-outs of Sony Interactive Entertainment. Shawn Layden abruptly left his position as chairman of Worldwide Studios. Shuhei Yoshida also departed from his position as president of Worldwide Studios, with Hermen Hulst replacing Yoshida. At least Mark Cerny remains the lead system architect of the PS5, which I'll discuss at greater length later.
SIE Worldwide Studios Head Hermen Hulst
Hermen Hulst being named Head of Worldwide Studios is great news for the outlook of Sony's first-party studios and published releases. Hulst co-founded Guerrilla Games and was a leading factor, in addition to a talented team, in evolving the studio into one of SIE's biggest developers. Hermen Hulst seems like a firm believer in single-player, which is all I, among millions of other gamers, can ask for. While Shawn Layden's departure was unexpected, Hermen Hulst should be a more than adequate leader. Jim Ryan so far has shown effective leadership with most decisions under his tenure strengthening the company in the market and industry. The major acquisition of Insomniac Games and the aggressive expansion in the Asian regions provides ample evidence that Ryan wants PlayStation to prosper. 
Ultimately, I believe Sony is under competent leadership and they genuinely want PlayStation to prosper in its current state. They have a clear strategy in mind and that is to ensure that people don't leave PlayStation. Ryan himself stated that he doesn't want to grow complacent and rest on their laurels come next gen and I think that's the best strategy they could subscribe to. Xbox wants everyone to play their games however they can with their "billion gamers" philosophy, whereas Sony wants to cater directly to the hardcore gamers, whoever they are. I suppose the "hardcore gamers" would be the 28-45 male demographic, as that would represent the slight majority of those who consider themselves gamers. However, I think Sony defines the hardcore demographic to be those who are most likely to invest in the latest triple-A games.
2019 is unique for Sony as they opted out of E3 this year for the first time in the company's history and instead produced Nintendo Direct-style videos called State of Play. Nintendo Directs far exceed Sony's State of Plays in terms of energy and hype surrounding them. However, all of the episodes last less than half an hour and are painless. Sony avoided the flashy showcases this year and perhaps that was the right move. We know every upcoming exclusive for PlayStation 4, so there is no need for E3 or Gamescom. Sure, Predator: Hunting Grounds and Iron Man VR look fun, but they're not comparable to The Last of Us or Ghost of Tsushima. Sony is locked and loaded for 2020, so they won't waste time and money this year.
Sony's relationship with third-party companies are good, but they're perhaps too friendly with Activision. Sony and Activision have a generation-long corporate marriage that causes PS4 owners to get extra goodies. This year Crash Team Racing: Nitro Fueled and Call of Duty: Modern Warfare had exclusive content for PS4. There's an exclusive race track for Nitro Fueled and an exclusive game mode for Modern Warfare. Nobody really complains about Nitro Fueled as the track isn't all that impressive. Although, people are up in arms over PlayStation 4 getting the only PvE mode in Modern Warfare for an entire year. That's right, this exclusivity lasts for the average lifespan of a Call of Duty game, about a year before next-gen consoles hit store shelves.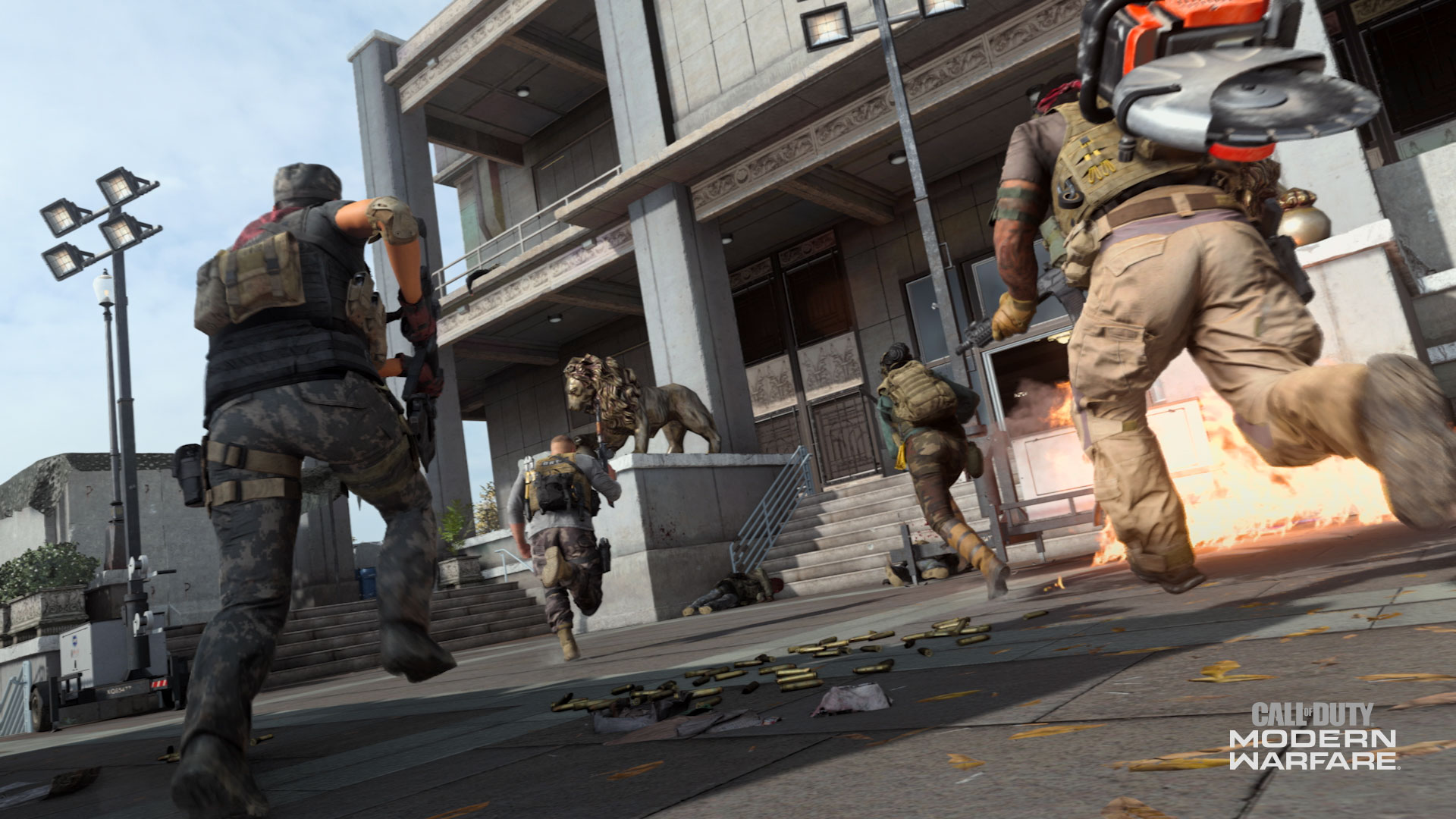 We don't know who authorized this, whether it was Sony or Activision, but it doesn't matter. This doesn't help boost console sales. Bundles and marketing campaigns do. I suppose it sways undecided consumers in purchasing a PlayStation, but I doubt it's a larger number than bundles and promotions. The weird thing about this is that Sony already promotes bundles and special marketing campaigns for Call of Duty and Crash Bandicoot, just like they do with games like FIFA or Monster Hunter: World. These exclusivity agreements do more harm than good for public image, but it perhaps plays a role in the overall brand strength. There's a reason Sony keeps doing these sorts of schemes, but it'd be better if they ceased doing them altogether for the sake of fairness to the consumer.
Sony has made some really smart moves in terms of services like PlayStation Now and their recent changes in corporate management has resulted in a refreshed strategy. Their acquisition of Insomniac Games and cautious approach to making the right investments gives an air of intelligence from the leadership. Sony wants to be ready for next-gen and they're making all the right calls. However, they have some faults, such as their predatory exclusivity deals with third-party games, unusual censorship policies, and lackluster refund policies on PlayStation Store. There's room for growth, but it is a great sign that Sony's management lacks any arrogance to cause another PS3 situation. With all of this in mind, I'm giving their Business Decisions an 8/10.
Business Decisions: 8/10
Public Image
Given Sony's business decisions and strong marketing campaigns, PlayStation's public image is pretty good! They haven't had an amazing image due to the less impressive first-party output, but people are still talking about them and often in a positive light. Enthusiasts and casual followers of the gaming industry collectively agree that they want to see what Sony has in store for us at 2020. They haven't had any extravagant press conferences, but gamers are still hyped to see what's next. 
PlayStation 5 early development kit render image created by LetsGoDigital. Disclaimer: This does not represent the final model for the console.
Sony randomly dropping PlayStation 5 news out of the blue multiple times gave the company a mysterious presence. PlayStation's Twitter account casually dropped major news stories and sometimes it didn't link a blogpost. Shawn Layden's departure and the Insomniac acquisition had no blogpost despite the gaming community wanting more information. We still haven't received an explanation why Shawn Layden left the company, but Hermen Hulst is a good choice for the position regardless. I suppose the lack of disclosure potentially damages Sony's public image, but I have yet to see compelling evidence suggesting that. In lieu of Microsoft suddenly revealing their next-gen Xbox console, gamers now starve for the PlayStation 5 reveal and Sony's radio silence exacerbates that hunger.
If Sony ceased in gatekeeping content for massive third-party games such as Call of Duty, then I would reward them a 10/10 this year. However, they would rather spend an exorbitant amount of money ensuring that their platform receives special treatment from the biggest players in the business. In an era of emerging nonpartisanship in the gaming industry, Sony (and, in some respects, Nintendo) cannot depart from the dated business practice of locking certain games or portions of third-party games. As long as Sony achieves stronger sales before the fiscal quarter ends, that's all that matters to them. They care about the bottom line first and foremost just like every major corporation, so at some point that philosophy would undermine the interests of the consumer. 
PlayStation's public image has otherwise reached its apex and all Sony needs to do is deliver on that cultural following. To put it simply, people want more PlayStation goodness and most folks that saw Xbox Series X muse on what Sony's upcoming machine will look like. The brand is in a very strong position right now regardless of what their competition does. As long as Sony continues to ride on the wave of respect and doesn't pull a PS3 reveal, they should be fine. While their State of Play have not impressed and the lack of E3 kept the company in the shadows, the love for PlayStation remains stable and that speaks volumes of their public image. Public image is getting a 9/10. 
Public Image: 9/10
Future
*crackles knuckles, neck, and back* Let's do this. To analyze and score Sony's future, we have to review everything we know that is being released from the company in 2020 and what we think they will reveal to us in 2020. Considering the gaming industry is on Christmas vacation at the time we publish this article, it is safe to say Sony won't bust out a major reveal before the beginning of 2020. The PS4's final year looks quite appetizing and every single major exclusive that we know of has either been dated or has a projected time of release.
Iron Man VR, Dreams, Nioh 2 (not a Sony published title but still PlayStation-exclusive), Predator: Hunting Grounds, The Last of Us Part II, and Ghost of Tsushima are all slated to release before the fall. The only undated exclusives are WiLD, Patapon 2 Remastered, and Naughty Dog's standalone multiplayer-only game that was originally the multiplayer mode for The Last of Us Part II. Both The Last of Us Part II and Ghost of Tsushima are the largest, most ambitious projects their respective studios have ever made. Iron Man VR and Dreams both need a marketing campaign to push units (both for the games and VR systems), but Sony likes to promote their games a month prior to release. 
The Last of Us Part II will undoubtedly sell gangbusters and reception for Ghost of Tsushima is radiating, but the latter has not reached the same levels of excitement as the former. I believe both these titles will perform well and I anticipate both being Game of the Year contenders. I know The Last of Us Part II will likely be a masterpiece, but Ghost of Tsushima will probably surprise a lot of people. Ghost of Tsushima will easily be Sucker Punch's best game, though the Infamous games will always hold a special place in my heart. Iron Man VR could be fun and Dreams is a brilliant game engine masquerading as a game. Dreams makes LittleBigPlanet look like Play-Doh. It's easy to learn, but you must have a lot of patience to learn all of the tools and how they work. It's quite literally a game development toolkit.
Apart from everything that we know, fall certainly looks mighty empty, doesn't it? Sony has spring and summer conquered, but late 2020 has approximately zero Sony games slated to release as far as we know. I think Sony will hold an event opening the curtains to the PlayStation 5 before E3 2020, which they will also attend after their two-year hiatus from the stage. They recently revealed the logo for the system and reconfirmed everything they disclosed on the technical aspects of the console. Otherwise, the PlayStation 5 remains highly elusive and hypothesizing on what they will announce would veer this article too far from objectivity. That being said, Sony's strategy in which they detail the PlayStation 5 shows how committed they are to their success. The PlayStation 4 remains an immensely lucrative platform and the PS5 will unquestionably dominate the conversation. 
Information on PlayStation 5 is limited, but what we know sounds like it will be one hell of a machine. A Sony-engineered solid state drive designed with speed in mind that could load expansive PlayStation 4 games in mere seconds. A controller that does away with the conventional rumble motor gamers have known for decades and replaces it with a sophisticated haptic feedback mechanism that accurately portrays the stimuli represented through the game. A special audio processor that leverages 3D Audio and, presumably, technologies such as Dolby Atmos. Sony confirmed that next-generation will be far more than a simple graphical evolution from antiquated 2013 hardware. Nearly every aspect of gaming will undergo a substantial improvement with the PlayStation 5.
PlayStation 5's Lead System Architect Mark Cerny
Timing is key and both Sony and Microsoft have nailed that characteristic when it comes to next-gen announcements. While Microsoft aggressively jumped ahead of Sony by revealing their own console first, Sony maintained control of the conversation despite having said the least. Sony's CES conference gathered an immense amount of attention over the mere prospect of more PlayStation 5 information and all Sony shared was the logo, which possesses the same font as the PlayStation 4 logo. While the logo itself had nothing out of the ordinary, the Instagram post from Sony's official account sharing it amassed over 5 million likes in a day. Microsoft's post revealing the Xbox Series X console, on the other hand, did not exceed 1 million likes. Of course, this is not the most scientific method to ascertain the projected success for either platform, but it does indicate that a lot of people are extremely hungry for PlayStation 5.
Under Sony's new leadership, we can expect the company to subscribe to a different strategy altogether. With Hermen Hulst at the helm of Worldwide Studios, he could propel ambitious ideas to fruition and ensure that all of the developers prosper as a result of their ambitions. Hulst has first-hand experience in launching a new, original IP that took six years to make that elevated Guerrilla Games to a level of success they have never seen prior. Sony's current lineup of games often represent the most critical projects these development studios have ever made and Hulst understands that risk. I believe he is the right man for the job, especially at a time when a new console is on the horizon.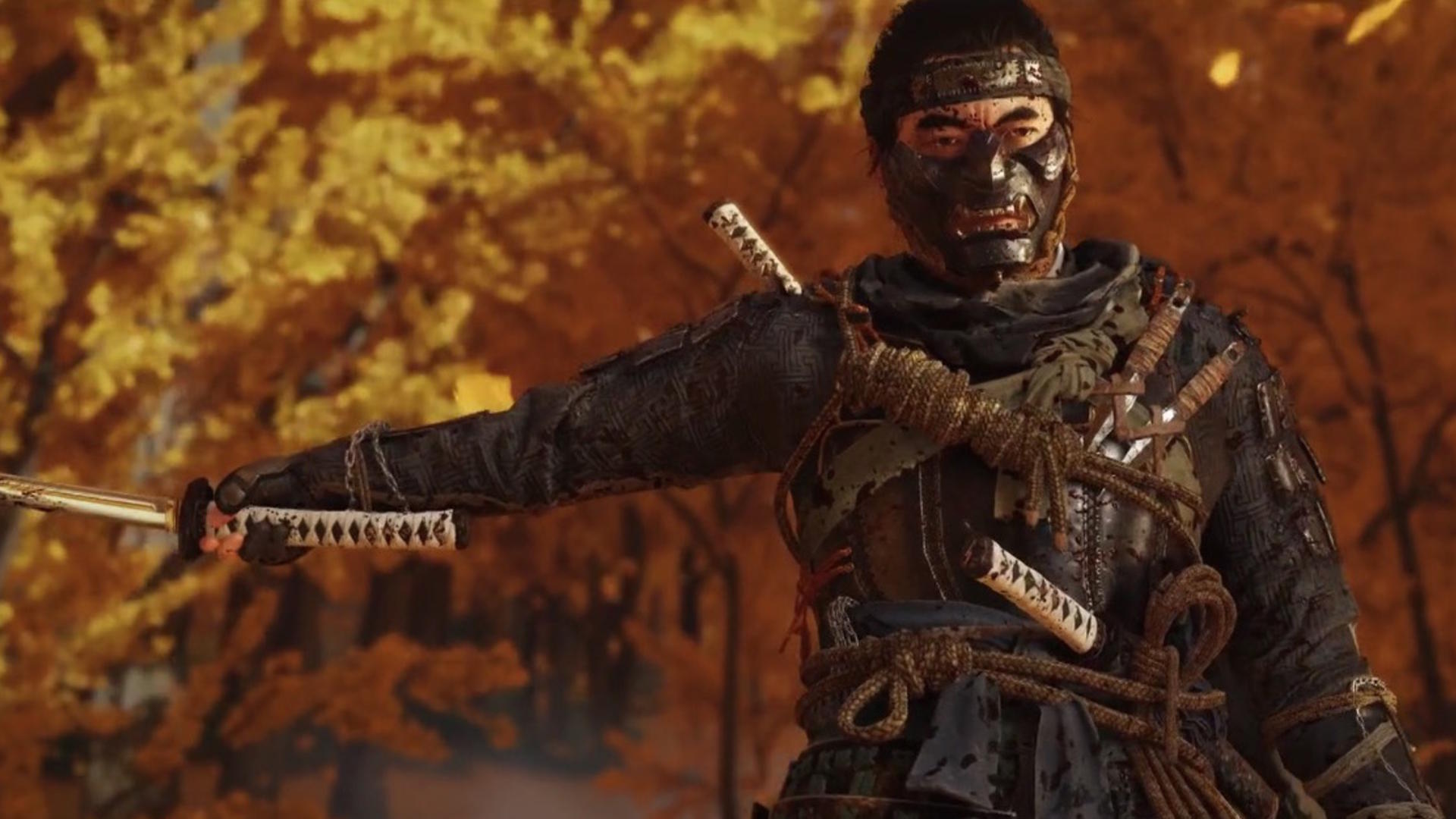 It comes as no surprise to see countless numbers of people exuberantly muse on the future of PlayStation. Hype is an expected emotional investment for next-generation consoles, but it seems that the enthusiasm over PlayStation 5 is historically high. I would not be surprised if Sony's fifth home console breaks launch records. People want the next PlayStation and they want it badly. Sony knows they can't disappoint, they need to break out swinging for the fences. This will be a historic year for PlayStation and for Sony as a whole. With excellent games in the horizon, a compelling console, and intelligent leadership, I have no choice but to give Sony's future a strong 10/10. There's really nothing that looks objectively bad for them, so they just need to deliver on their promises.
Future: 10/10
Average Score: 8.25/10
This has been a good year for Sony, but it's by no means an exceptional one. However, this year represents an appetizer course before the next entree in 2020 and the appetizers themselves are quite tasty. To many, Sony's first-party games didn't impress whatsoever, but to others they produced some surprising titles. Sony's business decisions have resolved their lingering issues such as cross-play and PSN name changes. Additionally, Sony's lack of flashy event presentations is a testament to their brand stability as people are more engaged in the company than ever. Of course, Sony is not infallible with their anti-consumer gatekeeping practices for select games and nearly nonexistent refund policy. Outside of their 2019 shortcomings, Sony's 2020 cannot look any better and we're all waiting for greatness.
What do you think of Sony's 2019? Do you agree with my grades or do you think I was too harsh? Are you excited to see what the PlayStation 5 has in store at launch? Let's talk about it in the comments below and stay tuned for more features from Sick Critic!
from sickcritic https://www.specificfeeds.com/track-rss-story-click/LuQNRUHVWgR_1NZRL22xjBJrTT6YGJqDdD9dpYcBzwVakgMRTkhYU9_98q38_AK3C9Z05RsOevOFLHtiCRT_t9a1eAtH2aqiCrkZZN7dQ8mUdljrvBTkww