Snakebird (Free) from Noumenon Games became a critical hit when it originally launched on Steam back in 2015, and then the following year they brought that hit to mobile with an experience that almost felt like it was meant for the touchscreen in the first place. Snakebird has you controlling one or more of the eponymous snakebird abominations of nature and moving them segment by segment through a variety of levels. Your goal is to collect all the fruit pieces and then make it to the swirling rainbow goal, but the catch is that every piece of fruit that you eat makes your snakebird grow one segment longer, just like the classic Snake that was built into our Nokia phones twenty years ago. It's an absolutely brilliant puzzler, one that we loved in our review of the iOS version back in 2016, but one big criticism of the game was that it got awfully difficult in the later parts of the game. Some folks love that sort of bash-your-head-into-a-wall-difficulty, but some folks find it a turn off. For those in the latter group, Noumenon Games has created Snakebird Primer ($7.99), which utilizes the mechanics of the original game but presents them in a whole new set of levels that were designed to be easier than those of the first Snakebird.
When Snakebird Primer was originally announced earlier this month, it was pegged for a February 18th release. However, Noumenon clarified on their Twitter account that that release date was only confirmed for the Steam version of the game, and that Snakebird Primer was still working its way through the approval processes of the other various digital storefronts out there and would likely hit a bit later than that. In a weird quirk, the Apple TV version of Snakebird Primer did launch right around the 18th, but the game was actually meant to be fully Universal on iOS. Well finally today that existing Apple TV app has been updated with Universal iPhone and iPad support, which means you can buy it once and play it on all three of those devices.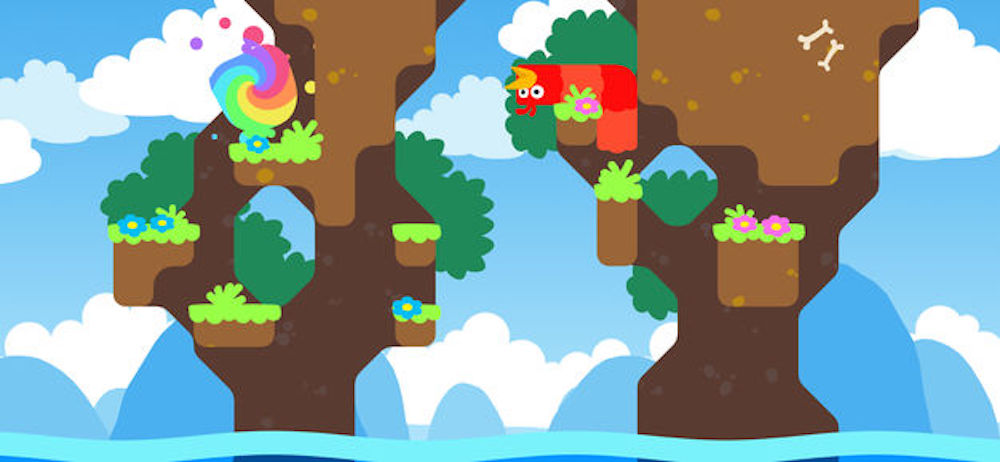 As the name indicates, Snakebird Primer is designed to prepare people with the skills necessary to complete those really difficult challenges in the original game. Not that it's not a fantastic game all on its own, because it absolutely is with more than 70 brand new levels, and anything that can introduce a wider audience of people to the fantastic world of Snakebird is an easy recommendation for me. But, should you finish Primer and crave more, the original Snakebird is there for you. I just am holding out hope Noumenon will update it with full screen support for the latest iOS devices, which it currently lacks. Until that time though I'll happily be working my way through Snakebird Primer, and you should be too, and in the meantime you can find more discussion and impressions about the game in our forums.
from TouchArcade https://toucharcade.com/2019/02/25/snakebird-primer-now-available-on-ios/